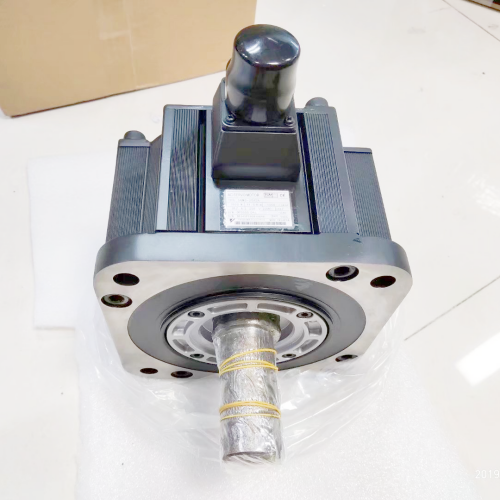 Yaskawa Sigma II AC Servo Motor SGMG-20A2A Rated Power 1500 RPM 200V
Yaskawa Sigma II AC Servo Motor SGMG-20A2A Rated Power 1500 RPM 200V
---
Description of SGMG-20A2A
The SGMG-20A2A is a AC Servo Motor 1.8kW 1500RPM that is manufactured by Yaskawa. These products are manufactured in Japan and are designed for Advanced manufacturing, milling, and factory automation usage. All of the products in the sigma-2-drives line come with a 1 year warranty from LEEAN.
---
Specifications of AC Servo Motor SGMG-20A2A
Model

SGMG-20A2A

is a Motors-AC Servo produced by Yaskawa




Servomotor Type




SIGMA G SGMG Series




Rated Output



1800W


Power Supply




200V 16.7A



Rated Speed

1500rpm



Encoder model

UTOPH-81AVF or UTOPH81AVF



Rated Torque

11.5 Nm
Weight
40lb
Similar Motors
SGMG-20A2AB
SGMG-30A2A
SGMG-30A2AB
SGMG-44A2A
SGMG-05A2AB
SGMG-05A2AC
SGMG-05V2AB
SGMG-05A2ABC
SGMG-09A2AB
SGMG-1AA2AB
SGMG-1EA2AB
SGMG-55A2AB
SGMG-55A2AC
SGMG-55A2ABC
SGMG-75A2AB
SGMG-75A2AC
SGMG-75A2ABC
SGMG-20A2A-TW11
SGMG-30A2A-TW11
SGMG-44A2A-TW11


---
Basic Terms of Yaskawa Servo System

Servomotor: SGMG, SGMD, SGMS, SGM or SGMAP Servomotor
SERVOPACK:SGDB-XXAM SERVOPACK (a trademark for Yaskawa servo amplifier)
Servodrive:A Servomotor and amplifier(SGDB-XXAM SERVOPACK)
Servo System:A complete servo control system consisting of servodrive, host controller and peropheral devices.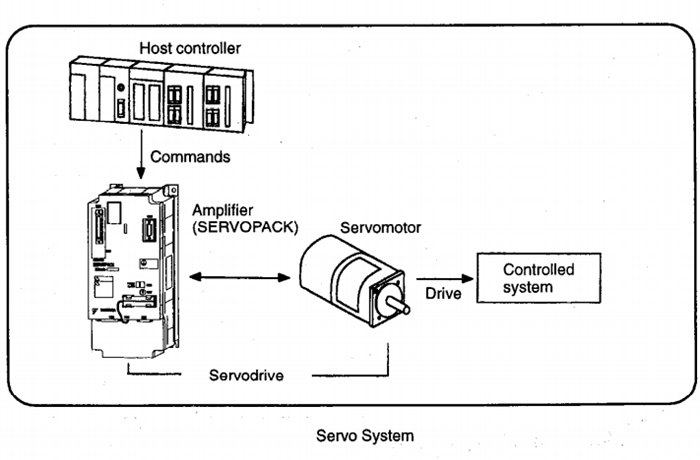 ---
Other Servo Motors
| | | |
| --- | --- | --- |
| Model no. | Manufacture | Type |
| SGDH-05DE-OY | Yaskawa Electric | AC Servo Motor |
| SGDH-10DE-OY | Yaskawa Electric | AC Servo Motor |
| SGDH-15DE-OY | Yaskawa Electric | AC Servo Motor |
| SGDH-20DE-OY | Yaskawa Electric | AC Servo Motor |
| SGDH-30DE-OY | Yaskawa Electric | AC Servo Motor |
| SGDH-50DE-OY | Yaskawa Electric | AC Servo Motor |
| SGDH-60DE-OY | Yaskawa Electric | AC Servo Motor |
| SGDH-75DE-OY | Yaskawa Electric | AC Servo Motor |
| SGDH-1ADE-OY | Yaskawa Electric | AC Servo Motor |
| SGDH-1EDE-OY | Yaskawa Electric | AC Servo Motor |
| SGDH-A3AE-OY | Yaskawa Electric | AC Servo Motor |
| SGDH-A5AE-OY | Yaskawa Electric | AC Servo Motor |
| SGDH-01AE-OY | Yaskawa Electric | AC Servo Motor |
| SGDH-02AE-OY | Yaskawa Electric | AC Servo Motor |
| SGDH-04AE-OY | Yaskawa Electric | AC Servo Motor |
| SGDH-08AE-S-OY | Yaskawa Electric | AC Servo Motor |
| SGDH-15AE-S-OY | Yaskawa Electric | AC Servo Motor |
| SGDH-2BDE | Yaskawa Electric | AC Servo Motor |
| SGDH-3ZDE | Yaskawa Electric | AC Servo Motor |
| SGDH-3GDE | Yaskawa Electric | AC Servo Motor |
| SGDH-4EDE | Yaskawa Electric | AC Servo Motor |
| SGDH-5EDE | Yaskawa Electric | AC Servo Motor |
---
Our advantage products:
AB: Input / Output Module / Touch Screen
ABB: Inverter/ I/O Module
GE: IC200/ 693 / 694 etc. series
SIEMENS: 6ES7 / 6EP / 6AV / 6SE etc.
EBMPAPST / Zhiel Abegg : Centrifugal Cooling fan (Use for ABB/SIEMENS inverters)
Mitsubishi / FANUC / Yaskawa / Panasonic / Oriental Motor: Servo Motor & Servo Drive