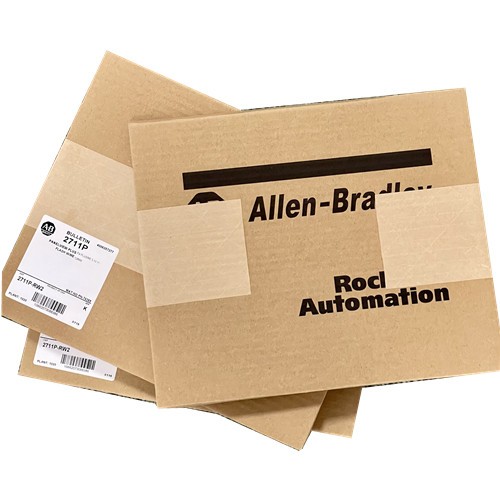 Allen-Bradley PanelView Plus PanelView Plus 6 Operator Terminal Accessory 2711P-RW2 Internal Compact Flash Card 128 MB
Allen-Bradley PanelView Plus PanelView Plus 6 Operator Terminal Accessory 2711P-RW2 Internal Compact Flash Card 128 MB
---
Details of

memory card 2711P-RW2
Description: The 2711P-RW2 is a PanelView Plus 6 operator terminal accessory that is manufactured by Allen-Bradley. This is an internal CompactFlash memory card installs to the logic module. It has 128 MB internal CompactFlash with FactoryTalk View ME software.

The Allen-Bradley 2711P-RW2 is an internal CompactFlash card that is installed inside the PanelView Plus logic module. This internal CompactFlash card comes with 128 MB memory and hosts the FactoryTalk View Machine Edition 3.0 software.

The 2711P-RW2 is available in a variety of series. It is available in Series B-J where a Series B Internal CompactFlash being compatible with Series A 2711P-RPx logic module, Series C and Series D for Series B Logic Module, Series E for Series C Logic module, Series F for Series D Logic Module, Series G for Series E Logic Module, Series H for Series F Logic Module and Series J for Series G logic module.

Additionally, Series B 2711P-RW2 contains FactoryTalk View ME 3.0, Series C hosts FactoryTalk View ME 3.10, Series D and E have FactoryTalk View ME 3.20, Series F, G and H with FactoryTalk View ME 4.0 and Series J has FactoryTalk View ME 5.0 or 5.1 version.

The CompactFlash card is located inside the Logic module. The card's installation slot is located above the RAM module. It is held by retaining screw clips that can be easily disengaged by loosening the retaining screw.
Internal Compact Flash Card
2711P-RW1, 2711P-RW2, 2711P-RW3, 6189-RW2, 6189-RW3, 6189-RW4

---
HMI Touch Screen
Display Modules (700 to 1500 only)
| | |
| --- | --- |
| Model | Description |
| 2711P-RDK7C | 700 keypad color display |
| 2711P-RDT7C | 700 touch color display |
| 2711P-RDT7CM | 700 touch color display, marine certified |
| 2711P-RDB7C | 700 keypad and touch color display |
| 2711P-RDB7CM | 700 keypad and touch color display, marine certified |
| 2711P-RDT7CK | Conformal-coated 700 touch color display |
| 2711P-RDK10C | 1000 keypad color display |
| 2711P-RDT10C | 1000 touch color display |
| 2711P-RDT10CM | 1000 touch display, marine certified |
| 2711P-RDB10C | 1000 keypad and touch color display |
| 2711P-RDB10CM | 1000 keypad and touch display, marine certified |
| 2711P-RDK12C | 1250 keypad color display |
| 2711P-RDT12C | 1250 touch color display |
| 2711P-RDT12AG | 1250 touch color display with antiglare overlay |
| 2711P-RDT12CK | Conformal-coated 1250 touch color display |
| 2711P-RDT12H | 1250 high-bright touch color display |
| 2711P-RDB12C | 1250 keypad and touch color display |
| 2711P-RDK15C | 1500 keypad color display |
| 2711P-RDT15C | 1500 touch color display |
| 2711P-RDT15AG | 1500 touch color display with antiglare overlay |
| 2711P-RDB15C | 1500 keypad and touch color display |

Logic Modules (700 to 1500 only)
Standard Logic Modules for PanelView Plus Terminals
And CE Logic Modules for PanelView Plus CE Terminals

| | |
| --- | --- |
| Model | Description |
| 2711P-RP | Logic module without flash/RAM memory, DC input |
| 2711P-RPD | Logic module, without memory, isolated DC input, marine certified |
| 2711P-RPA | Logic module without flash/RAM memory, AC input, marine certified |
| 2711P-RP1 | Logic module with 64 MB flash/64 MB RAM, DC input |
| 2711P-RP1A | Logic module with 64 MB flash/64 MB RAM, AC input, marine certified |
| 2711P-RP1D | Logic module with 64MB, isolated DC input, marine certified |
| 2711P-RP2 | Logic module with 128 MB flash/128 MB RAM, DC input Compatible with ViewPoint Software. |
| 2711P-RP2A | Logic module with 128 MB flash/128 MB RAM, AC input, marine certified |
| 2711P-RP2D | Logic module with 128MB, isolated DC input, marine certified |
| 2711P-RP2DK | Conformal-coated logic module with 128MB, isolated DC input |
| 2711P-RP2K | Conformal-coated logic module with 128 MB flash/128 MB RAM, DC input |
| 2711P-RP3 | Logic module with 256 MB flash/256 MB RAM, DC input |
| 2711P-RP3A | Logic module with 256 MB flash/256 MB RAM, AC input, marine certified |
| 2711P-RP3D | Logic module with 256MB, isolated DC input, marine certified |
| 2711P-RP6 | CE logic module with 128 MB flash/128 MB RAM, DC input |
| 2711P-RP6A | CE logic module with 128 MB flash/128 MB RAM, AC input, marine certified |
| 2711P-RP6D | CE logic module with 128MB, isolated DC input, marine certified |
| 2711P-RP6DK | CE conformal-coated logic module with 128MB, isolated DC input |
| 2711P-RP6K | CE conformal-coated logic module with 128 MB flash/128 MB RAM, DC input |
| 2711P-RP7 | CE logic module with 256 MB flash/256 MB RAM, DC input |
| 2711P-RP7A | CE logic module with 256 MB flash/256 MB RAM, AC input, marine certified |
| 2711P-RP7D | CE logic module with 256 MB, isolated DC input, marine certified |
---
Overview of Memory card for Touch Screen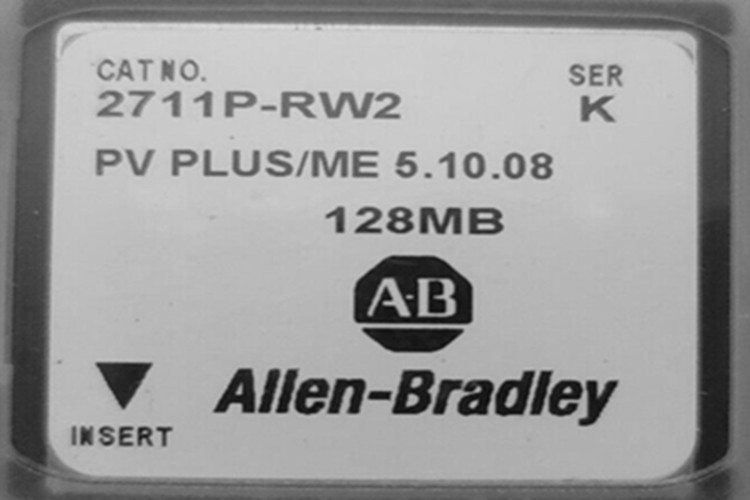 Overview of Touch Screen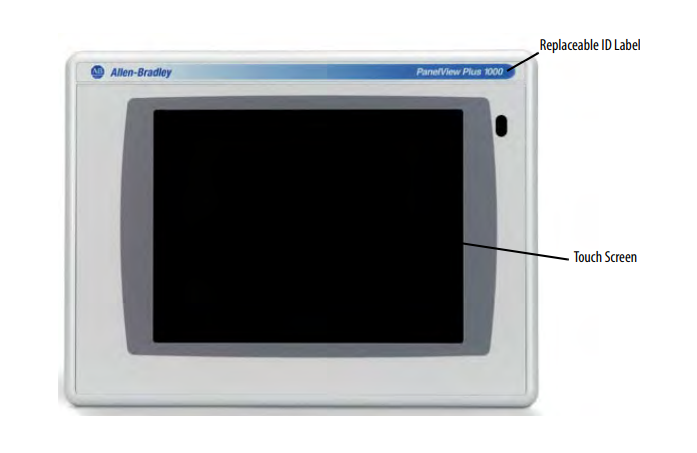 ---
Our advantage products:
AB: Input / Output Module / Touch Screen
ABB: Inverter/ I/O Module
GE: IC200/ 693 / 694 etc. series
SIEMENS: 6ES7 / 6EP / 6AV / 6SE etc.
EBMPAPST / Zhiel Abegg : Centrifugal Cooling fan (Use for ABB/SIEMENS inverters)
Mitsubishi / FANUC / Yaskawa / Panasonic / Oriental Motor: Servo Motor & Servo Drive
---