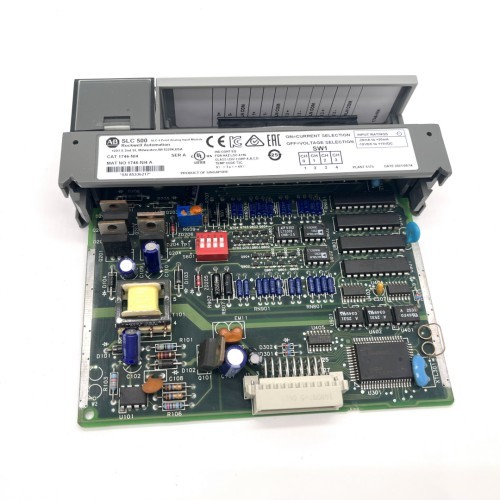 Allen Bradley SLC500 4 Point Analog Input Module 1746-NI4 NEW AB Original
Allen Bradley SLC500 4 Point Analog Input Module 1746-NI4 NEW AB Original
---
SLC 500 System Overview
The Allen-Bradley SLC 500 is a small chassis-based family of programmable controllers, discrete, analog, and specialty I/O, and peripheral devices. The SLC 500 family delivers power and flexibility with a wide range of communication configurations, features, and memory options. The RSLogix 500 ladder logic programming package provides flexible editors, point-and-click I/O configuration, and a powerful database editor, as well as diagnostic and troubleshooting tools to help you save project development time and maximize productivity.

---
Description of Analog Input Module 1746-NI4
The Allen-Bradley 1746-NI4 is a SLC 500 Analog I/O Module. This Analog I/O Module has Four (4) non-isolated differential, voltage or current selectable input channels. This module occupies single slot of the SLC 500 chassis and compatible with fixed or modular style hardware.
The Allen Bradley 1746-NI4 is an SLC 500 Four (4) Channel Analog Input Module. It has user-selectable analog channels for voltage or current to support multiple monitoring and control applications; it has a 16-bit resolution and contains a removable terminal block that provides connections analog input channel. This channel can be connected as a differential input. There is a DIP that switches on the circuit board to select the input or current voltage. The Backplane current at 5 Volts of this module is 25 mA; at 24 Volts, the current is 85 mA. Caution should be given to avoid connecting the voltage source without the transmitter current, etc. to the channel configured for current input. Incorrect module operation or module damage may occur.
---
Specifications of Analog Input Module 1746-NI4
| | |
| --- | --- |
| Manufacturer | Allen-Bradley Rockwell Automation |
| Part Number/Catalog No. | 1746-NI4 |
| Series | SLC 500 |
| Module Type | Analog I/O Module |
| Backplane Current (5 Volts) | 25 milliamps |
| Backplane Current (24 Volts DC) | 85 milliamps |
| Input signal Category | -20 to +20 mA (or) -10 to +10V dc |
| Bandwidth | 10 Hertz |
| Current Input Coding | -16,384 to +16,384 |
| Update Time | 512 microseconds |
| Voltage Input Coding | -32,768 to +32,767 |
| Resolution | 16 bits |
---
DC Modules


1746-IB8 1746-IB16 1746-IB32 1746-ITB16 1746-IC16 1746-IH16 1746-IV8 1746-IV16 1746-IV32 1746-ITV16 1746-IG16 1746-OB6EI 1746-OB8 1746-OB16 1746-OB16E 1746-OB32 1746-OB32E 1746-OBP8‡ 1746-OBP16 1746-OV8 1746-OV16 1746-OV32 1746-OVP16 1746-OG16
AC Modules
1746-IA4 1746-IA8 1746-IA16 1746-IM4 1746-IM8 1746-IM16 1746-OA8 1746-OA16 1746-OAP12
AC/DC Modules

1746-IN16 1746-OW4 1746-OW8 1746-OW16 1746-OX8 1746-IO4 1746-IO8 1746-IO12 1746-IO12DC

Sinking DC Input Modules
1746-IB8 1746-IB16 1746-IB32 1746-IC16 1746-IH16 1746-ITB16

Sourcing DC Input Modules
1746-IG16 1746-IV8 1746-IV16 1746-IV32 1746-ITV16

---
1756 ControlLogix I/O Specifications
AC Digital Catalog Numbers


1756-IA8D, 1756-IA16, 1756-IA16K, 1756-IA16I, 1756-IA16IK, 1756-IA32, 1756-IA32K,

1756-IM16I, 1756-IM16IK, 1756-IN16, 1756-OA8, 1756-OA8D, 1756-OA8E, 1756-OA16,

1756-OA16K, 1756-OA16I, 1756-OA16IK, 1756-ON8

DC Digital Catalog Numbers

1756-IB16, 1756-IB16K, 1756-IB16D, 1756-IB16DK, 1756-IB16I, 1756-IB16IK, 1756-IB16IF,
1756-IB16IFK, 1756-IB16ISOE, 1756-IB16ISOEK, 1756-IB32, 1756-IB32K, 1756-IC16, 1756-IG16,
1756-IH16I, 1756-IH16ISOE, 1756-IV16, 1756-IV16K, 1756-IV32, 1756-IV32K,
1756-OB8, 1756-OB8EI, 1756-OB8I, 1756-OB16D, 1756-OB16DK, 1756-OB16E, 1756-OB16EK,
1756-OB16I, 1756-OB16IEF, 1756-OB16IEFK, 1756-OB16IEFS, 1756-OB16IS, 1756-OB32,
1756-OB32K, 1756-OC8, 1756-OG16, 1756-OH8I, 1756-OV16E, 1756-OV32E

Safety Catalog Numbers


1756-IB16S, 1756-OBV8S




Contact Catalog Numbers




1756-OW16I, 1756-OX8I



Analog Catalog Numbers

1756-IF6CIS, 1756-IF6I, 1756-IF8, 1756-IF8K, 1756-IF8I, 1756-IF8IK, 1756-IF16, 1756-IF16K,
1756-IF4FXOF2F, 1756-IF4FXOF2FK, 1756-IR6I, 1756-IRT8I, 1756-IRT8IK, 1756-IR12, 1756-IR12K,
1756-IT6I, 1756-IT6I2, 1756-IT16, 1756-IT16K, 1756-OF4, 1756-OF4K, 1756-OF6CI, 1756-OF6VI,
1756-OF8, 1756-OF8K, 1756-OF8I, 1756-OF8IK

HART Interface Catalog Numbers

1756-IF8H, 1756-IF8HK, 1756-IF8IH, 1756-IF8IHK, 1756-IF16H, 1756-IF16HK, 1756-IF16IH,
1756-IF16IHK, 1756-OF8H, 1756-OF8HK, 1756-OF8IH, 1756-OF8IHK

Specialty Catalog Numbers

1756-CFM, 1756-CMS1B1, 1756-CMS1C1, 1756-HSC, 1756-LSC8XIB8I, 1756-LSC8XIB8IK, 1756-PLS

---
Drawing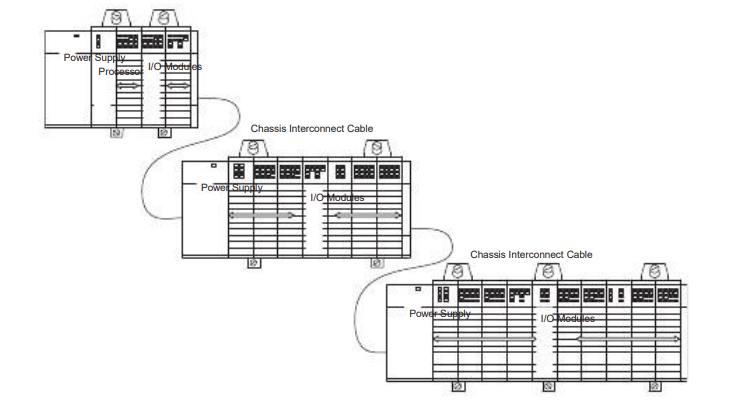 ---
Our advantage products:

AB: Input / Output Module / Touch Screen
ABB: Inverter/ I/O Module
GE: IC200/ 693 / 694 etc. series
SIEMENS: 6ES7 / 6EP / 6AV / 6SE etc.
EBMPAPST / Zhiel Abegg : Centrifugal Cooling fan (Use for ABB/SIEMENS inverters)
Mitsubishi / FANUC / Yaskawa / Panasonic / Oriental Motor: Servo Motor & Servo Drive