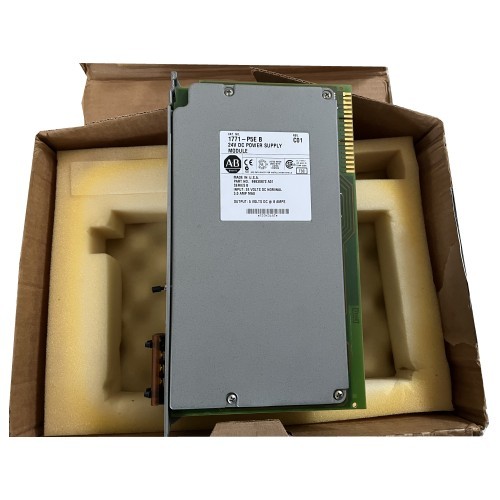 NEW Allen Bradley PLC Power Supply Modules 1771-P5E Voltage 24VDC
NEW Allen Bradley PLC Power Supply Modules 1771-P5E Voltage 24VDC
---
Description of Power Supply Module 1771-P5E

The 1771-P3 power supply is a single-slot module; and the 1771-P4, -P5 and -P5E power supplies are 2-slot modules. These power supply modules can be used in both series A and B 1771 I/O chassis.
The 1771-P5E power supply has a selectable power loss time delay which helps prevent unnecessary I/O chassis resets due to input power supply dropouts Power loss time delay is the time period from when the power supply input voltage drops below 20.5V dc to when the power supply resets the processor enable signal on the I/O backplane. When this signal is reset, the resident PLC processor or adapter module stops processing data to/from the modules in the I/O chassis.
The 1771-P5E Power Supply Module by Allen-Bradley is a double slot, chassis-based power supply module with 20.5-30V DC input voltage and a selectable power loss delay feature and it provides the 1771 Chassis with 5V DC power. The module has 24V DC nominal input voltage and supplies an output voltage of 5.06V DC with an output current of 8A (max). It has an input power of 57W and dissipates 4W at 2A, 7W at 4A, 12W at 6A, and 17W at 7A. The 1771-P5E is uniquely designed to connect with another in parallel for a greater chassis current and must not be connected in parallel with any other power supply module. It provides circuit protection via the 5A, 32V DC Normal Bow fuse, and can also provide branch circuit protection at 15A maximum.
ControlLogix Digital I/O Modules
Catalog Numbers 1756-IA8D, 1756-IA16, 1756-IA16I, 1756-IA32, 1756-IB16, 1756-IB16D, 1756-IB16I, 1756-IB16IF,
1756-IB32, 1756-IC16, 1756-IG16, 1756-IH16I, 1756-IM16I, 1756-IN16, 1756-IV16, 1756-IV32, 1756-OA8, 1756-OA8D,
1756-OA8E, 1756-OA16, 1756-OA16I, 1756-OB8, 1756-OB8EI, 1756-OB8I, 1756-OB16D, 1756-OB16E, 1756-OB16I,
1756-OB16IEF, 1756-OB16IEFS, 1756-OB16IS, 1756-OB32, 1756-OC8, 1756-OG16, 1756-OH8I, 1756-ON8, 1756-OV16E,
1756-OV32E, 1756-OW16I, 1756-OX8I
---
Power Supply Module 1771-P3 1771-P4 1771-P5 1771-P5E Input Voltage Requirements
| | | |
| --- | --- | --- |
| Power Supply Module | Input Voltage | Requirements Output Current |
| 1771-P3 | 120V ac (97-132V ac) | 3A @ 5V |
| 1771-P4 | 120V ac (97-132V ac) | up to 8A @ 5V |
| 1771-P5 | 24V dc (20.5-30V dc) | up to 8A @ 5V |
| 1771-P5E | 24V dc (20.5-30V dc) | up to 8A @ 5V |
---
1756 ControlLogix I/O Specifications
AC Digital Catalog Numbers


1756-IA8D, 1756-IA16, 1756-IA16K, 1756-IA16I, 1756-IA16IK, 1756-IA32, 1756-IA32K,

1756-IM16I, 1756-IM16IK, 1756-IN16, 1756-OA8, 1756-OA8D, 1756-OA8E, 1756-OA16,

1756-OA16K, 1756-OA16I, 1756-OA16IK, 1756-ON8

DC Digital Catalog Numbers

1756-IB16, 1756-IB16K, 1756-IB16D, 1756-IB16DK, 1756-IB16I, 1756-IB16IK, 1756-IB16IF,
1756-IB16IFK, 1756-IB16ISOE, 1756-IB16ISOEK, 1756-IB32, 1756-IB32K, 1756-IC16, 1756-IG16,
1756-IH16I, 1756-IH16ISOE, 1756-IV16, 1756-IV16K, 1756-IV32, 1756-IV32K,
1756-OB8, 1756-OB8EI, 1756-OB8I, 1756-OB16D, 1756-OB16DK, 1756-OB16E, 1756-OB16EK,
1756-OB16I, 1756-OB16IEF, 1756-OB16IEFK, 1756-OB16IEFS, 1756-OB16IS, 1756-OB32,
1756-OB32K, 1756-OC8, 1756-OG16, 1756-OH8I, 1756-OV16E, 1756-OV32E

Safety Catalog Numbers


1756-IB16S, 1756-OBV8S




Contact Catalog Numbers




1756-OW16I, 1756-OX8I



Analog Catalog Numbers

1756-IF6CIS, 1756-IF6I, 1756-IF8, 1756-IF8K, 1756-IF8I, 1756-IF8IK, 1756-IF16, 1756-IF16K,
1756-IF4FXOF2F, 1756-IF4FXOF2FK, 1756-IR6I, 1756-IRT8I, 1756-IRT8IK, 1756-IR12, 1756-IR12K,
1756-IT6I, 1756-IT6I2, 1756-IT16, 1756-IT16K, 1756-OF4, 1756-OF4K, 1756-OF6CI, 1756-OF6VI,
1756-OF8, 1756-OF8K, 1756-OF8I, 1756-OF8IK

HART Interface Catalog Numbers

1756-IF8H, 1756-IF8HK, 1756-IF8IH, 1756-IF8IHK, 1756-IF16H, 1756-IF16HK, 1756-IF16IH,
1756-IF16IHK, 1756-OF8H, 1756-OF8HK, 1756-OF8IH, 1756-OF8IHK

Specialty Catalog Numbers

1756-CFM, 1756-CMS1B1, 1756-CMS1C1, 1756-HSC, 1756-LSC8XIB8I, 1756-LSC8XIB8IK, 1756-PLS

---
Drawing of Power Supply Modules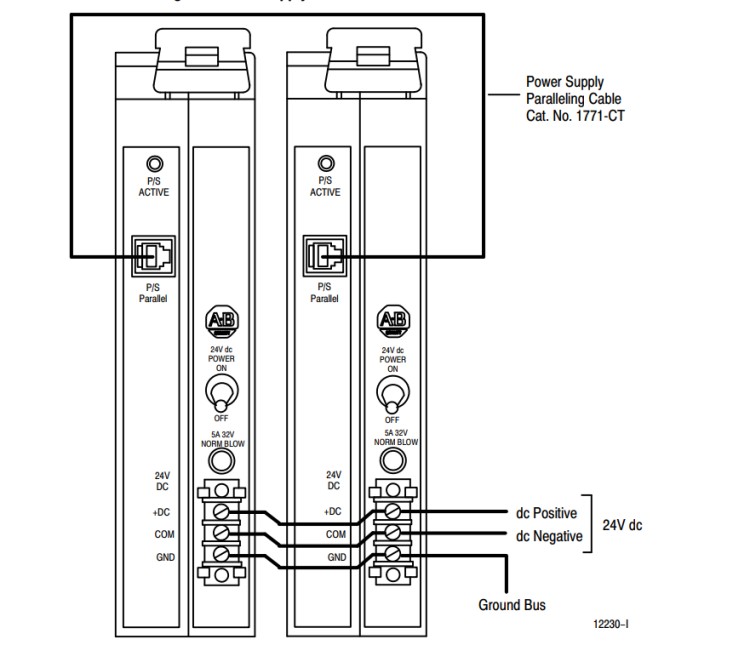 ---
Our advantage products:

AB: Input / Output Module / Touch Screen
ABB: Inverter/ I/O Module
GE: IC200/ 693 / 694 etc. series
SIEMENS: 6ES7 / 6EP / 6AV / 6SE etc.
EBMPAPST / Zhiel Abegg : Centrifugal Cooling fan (Use for ABB/SIEMENS inverters)
Mitsubishi / FANUC / Yaskawa / Panasonic / Oriental Motor: Servo Motor & Servo Drive