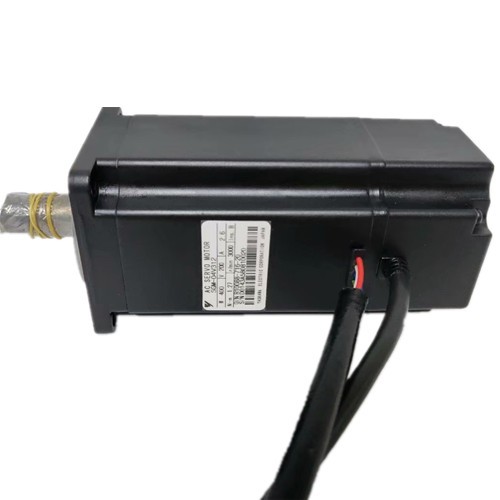 Yaskawa Electric AC Servo Motor 400W Industrial servomotor SGM-04V312
Yaskawa Electric AC Servo Motor 400W servomotor SGM-04V312
---
Description of SGM-04V312P
Model

SGM-04V312

is a Motors-AC Servo produced by Yaskawa




Servomotor Type




SGM Series




Rated Output




400W (0.5HP)




Power Supply




200V CE




Encoder Specifications




2048 P/R Incremental Encoder




Shaft Specifications




Straight without keyway




Options




Drip-Proofed



Speed
3000rpm
Similar Motors
SGM-04V312,,SGM-04V312B,SGM-04V312D,SGM-04V312S,SGM-04V314,SGM-04V3B4

---
About AC Servomotor
AC servomotors are divided into two types: synchronous type and induction type. The synchronous type is more commonly used. For a synchronous type servomotor, motor speed is controlled by changing the frequency of alternating current. A synchronous type servomotor provides strong holding torque when stopped, so this type is ideal when precise positioning is required. Use this type for a servo mechanism for position control.
A servomotor must have "instantaneous power" so that it can start as soon as a start reference is received. The term "power rating (kW/s)" is used to represent instantaneous power. It refers to the electric power (kW) that a servomotor generates per second. The greater the power rating, the more powerful the servomotor.
The following figure illustrates the structure of a synchronous type servomotor: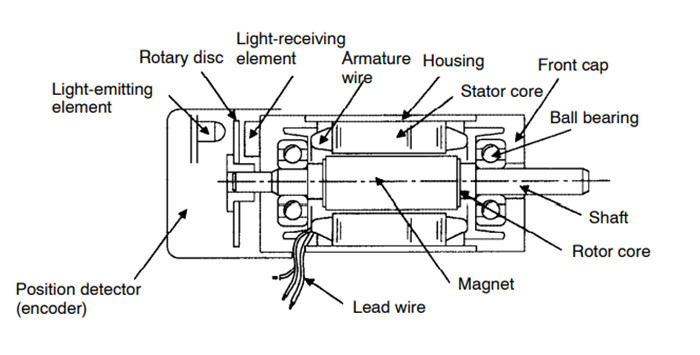 Yaskawa SGM and SGMP Servomotors are of the synchronous type.
---
Other Servo Motors
| | | |
| --- | --- | --- |
| Model no. | Manufacture | Type |
| SGM-02V3B4 | Yaskawa Electric | AC Servo Motor |
| SGM-02VW12 | Yaskawa Electric | AC Servo Motor |
| SGM-04U3B4L | Yaskawa Electric | AC Servo Motor |
| SGM-04V312 | Yaskawa Electric | AC Servo Motor |
| SGM-04V3B4 | Yaskawa Electric | AC Servo Motor |
| SGM-08A314 | Yaskawa Electric | AC Servo Motor |
| SGM-08U2HA12 | Yaskawa Electric | AC Servo Motor |
| SGM-08V312 | Yaskawa Electric | AC Servo Motor |
| SGM-08V3B4 | Yaskawa Electric | AC Servo Motor |
| SGM-08VW12 | Yaskawa Electric | AC Servo Motor |
| SGM-01V3B4 | Yaskawa Electric | AC Servo Motor |
---
Our advantage products:
AB: Input / Output Module / Touch Screen
ABB: Inverter/ I/O Module
GE: IC200/ 693 / 694 etc. series
SIEMENS: 6ES7 / 6EP / 6AV / 6SE etc.
EBMPAPST / Zhiel Abegg : Centrifugal Cooling fan (Use for ABB/SIEMENS inverters)
Mitsubishi / FANUC / Yaskawa / Panasonic / Oriental Motor: Servo Motor & Servo Drive