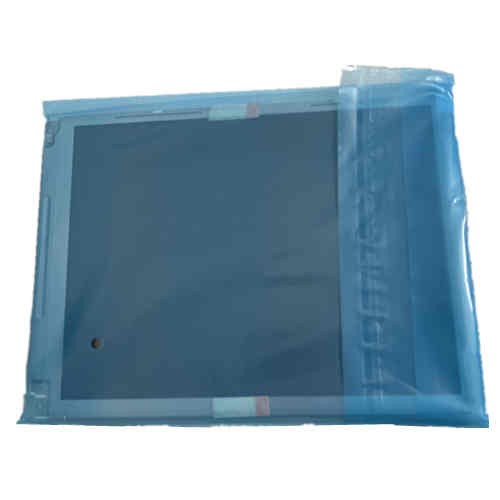 Sharp anti-glare LCD screen TFT-LCD Module LQ104V1DG61 Display 10.4 inch
Sharp anti-glare LCD screen TFT-LCD Module LQ104V1DG61 Display 10.4 inch
---
About LCD Display LQ104V1DG61
Sharp LQ104V1DG61, one of the most popular LCD panels in an industrial application. This 10.4 inch Sharp LQ104V1DG61 is originally equipped with dual CCFL backlight lamps.
This module is a color active matrix LCD module incorporating amorphous silicon TFT (Thin Film Transistor). It is composed of a color TFT-LCD panel, driver ICs, control circuit and power supply circuit and a backlight unit. Graphics and texts can be displayed on a 640×3×480 dots panel with 262,144 colors by supplying 18 bit data signal (6bit/color), four timing signals, +3.3V/5.0V DC supply voltage for TFT LCD panel driving and supply voltage for backlight. The TFT-LCD panel used for this module is a low-reflection and higher-color-saturation type.
Therefore, this module is also suitable for the multimedia use. Viewing angle is 6 o'clock direction. This module is the type of wide viewing angle, superhigh brightness (450cd/m2 ) and high contrast (600:1). Backlight-driving DC/AC inverter is not built in this module.
---
Specifications
Brand

Sharp

Model
LQ104V1DG61

Screen Size

10.4 inch

Active Area

211.2(H) X 158.4(V) mm

Outline dimension

246.5(W) X 179.4(H) x 13.7(D) mm

Bolt Hole Dimension

132.6 X 166.6 mm

Input Voltage

3.3/5.0V

Screen Wire Harness

TTL-DF9-31-2829

Electrical Interface

TTL (6-bit)

White Luminance

450cd/m2

Contrast Ratio

600:1

BackLight Connector

BHR-03VS-1X2

Backlight Inverter

Substitute MS496DI

Response time

Rising 10 msec

Response time

Falling 25 msec

Viewing Angle


Horizontal 70 degree

Vertical 60 degree
---
Label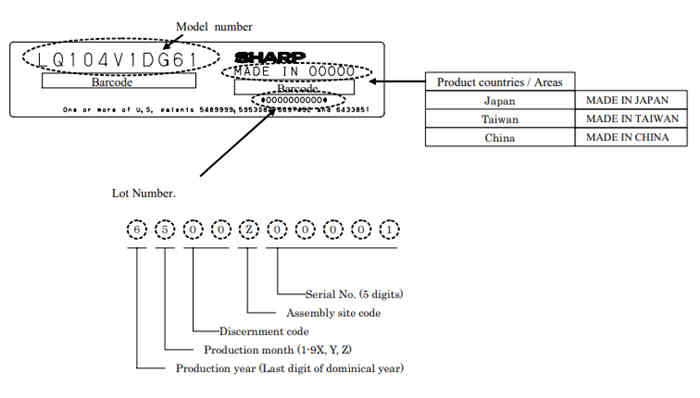 ---
Our advantage products:
AB: Input / Output Module / Touch Screen
ABB: Inverter/ I/O Module
GE: IC200/ 693 / 694 etc. series
SIEMENS: 6ES7 / 6EP / 6AV / 6SE etc.
EBMPAPST / Zhiel Abegg : Centrifugal Cooling fan (Use for ABB/SIEMENS inverters)
Mitsubishi / FANUC / Yaskawa / Panasonic / Oriental Motor: Servo Motor & Servo Drive