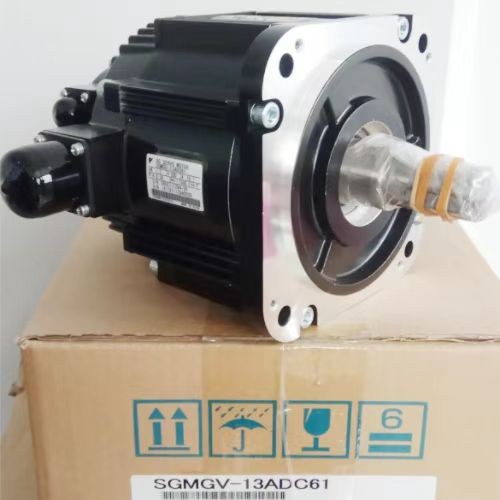 New Yaskawa Sigma 5 AC Servo Motor SGMGV-13ADC61 Rotary Motors 1.3KW 1500RPM
New Yaskawa Sigma 5 AC Servo Motor SGMGV-13ADC61 Rotary Motors 1.3KW 1500RPM
---
Description of AC Servo Motor SGMGV-13ADC61
The SGMGV medium capacity brushless servomotor can be used in a variety of applications. The SGMGV-13ADC61 is a Yaskawa SGMGV-13ADC61 | 200VAC 1.3KW 8.34NM 1500rp... that is manufactured by Yaskawa. These products are manufactured in Japan and are designed for Advanced manufacturing, milling, and factory automation usage.
---
Specifications of AC Servo Motor SGMG-20A2A
Model

SGMGV-13ADC61

is a Motors-AC Servo produced by Yaskawa




Servomotor Type




SIGMA

5 SGMGV Series

Rated Output



1.3kW


Power Supply




200V 10.7A



Rated Speed

1500rpm



Weight
30lb
Similar Motors

SGMGV-09ADC61

SGMGV-13ADC61

SGMGV-20ADC61

SGMGV-30ADC61

SGMGV-44ADC61

SGMGV-09ADA61

SGMGV-13ADA61

SGMGV-20ADA61

SGMGV-30ADA61

SGMGV-44ADA61

SGMGV-09ADC6C

SGMGV-13ADC6C

SGMGV-20ADC6C

SGMGV-30ADC6C

SGMGV-44ADC6C

SGMGV-09ADA6C

SGMGV-13ADA6C

SGMGV-20ADA6C

SGMGV-30ADA6C

SGMGV-44ADA6C



---
Basic Terms of Yaskawa Servo System

Servomotor: SGMG, SGMD, SGMS, SGM or SGMAP Servomotor
SERVOPACK:SGDB-XXAM SERVOPACK (a trademark for Yaskawa servo amplifier)
Servodrive:A Servomotor and amplifier(SGDB-XXAM SERVOPACK)
Servo System:A complete servo control system consisting of servodrive, host controller and peropheral devices.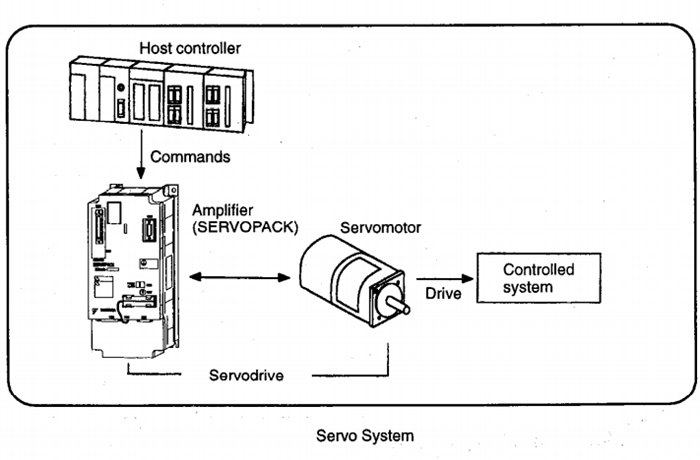 ---
Other Servo Motors
| | | |
| --- | --- | --- |
| Model no. | Manufacture | Type |
| SGDH-05DE-OY | Yaskawa Electric | AC Servo Motor |
| SGDH-10DE-OY | Yaskawa Electric | AC Servo Motor |
| SGDH-15DE-OY | Yaskawa Electric | AC Servo Motor |
| SGDH-20DE-OY | Yaskawa Electric | AC Servo Motor |
| SGDH-30DE-OY | Yaskawa Electric | AC Servo Motor |
| SGDH-50DE-OY | Yaskawa Electric | AC Servo Motor |
| SGDH-60DE-OY | Yaskawa Electric | AC Servo Motor |
| SGDH-75DE-OY | Yaskawa Electric | AC Servo Motor |
| SGDH-1ADE-OY | Yaskawa Electric | AC Servo Motor |
| SGDH-1EDE-OY | Yaskawa Electric | AC Servo Motor |
| SGDH-A3AE-OY | Yaskawa Electric | AC Servo Motor |
| SGDH-A5AE-OY | Yaskawa Electric | AC Servo Motor |
| SGDH-01AE-OY | Yaskawa Electric | AC Servo Motor |
| SGDH-02AE-OY | Yaskawa Electric | AC Servo Motor |
| SGDH-04AE-OY | Yaskawa Electric | AC Servo Motor |
| SGDH-08AE-S-OY | Yaskawa Electric | AC Servo Motor |
| SGDH-15AE-S-OY | Yaskawa Electric | AC Servo Motor |
| SGDH-2BDE | Yaskawa Electric | AC Servo Motor |
| SGDH-3ZDE | Yaskawa Electric | AC Servo Motor |
| SGDH-3GDE | Yaskawa Electric | AC Servo Motor |
| SGDH-4EDE | Yaskawa Electric | AC Servo Motor |
| SGDH-5EDE | Yaskawa Electric | AC Servo Motor |
---
Our advantage products:
AB: Input / Output Module / Touch Screen
ABB: Inverter/ I/O Module
GE: IC200/ 693 / 694 etc. series
SIEMENS: 6ES7 / 6EP / 6AV / 6SE etc.
EBMPAPST / Zhiel Abegg : Centrifugal Cooling fan (Use for ABB/SIEMENS inverters)
Mitsubishi / FANUC / Yaskawa / Panasonic / Oriental Motor: Servo Motor & Servo Drive